5th December
:
11:00 am
–
12:15 pm
The need for more homes is never far from the political agenda and will continue to be an important theme in the run up to the General Election. The Labour Party has recently committed to a new generation of new towns and social housing, the Liberal Democrats have committed to 10 new Garden Cities, and the Conservative Party have reiterated the need for more homes. While there seems to be a continued cross-party commitment to the need for 300,000 new homes a year – delivering that target is going to take more than just words.
In an era of the climate emergency, cost of living and health crises, we also need to ensure a commitment to more homes means not just housing numbers, but a commitment to creating genuinely affordable homes, in thriving places which enable healthy and sustainable lifestyles. New communities, within a framework of strategic planning will clearly be a key part of the portfolio of solutions needed to make this a reality.
Drawing on our work with new communities, research on lessons from the past and present, and the Tomorrow 125 project, the TCPA is developing a White Paper which sets out the TCPA's proposition for the steps Government needs to take to unlock successful housing delivery, in healthy, more equitable places. This online briefing will showcase these ideas and hear responses from a panel of experts in the sector.
This is part of the TCPA New Communities Group programme of events.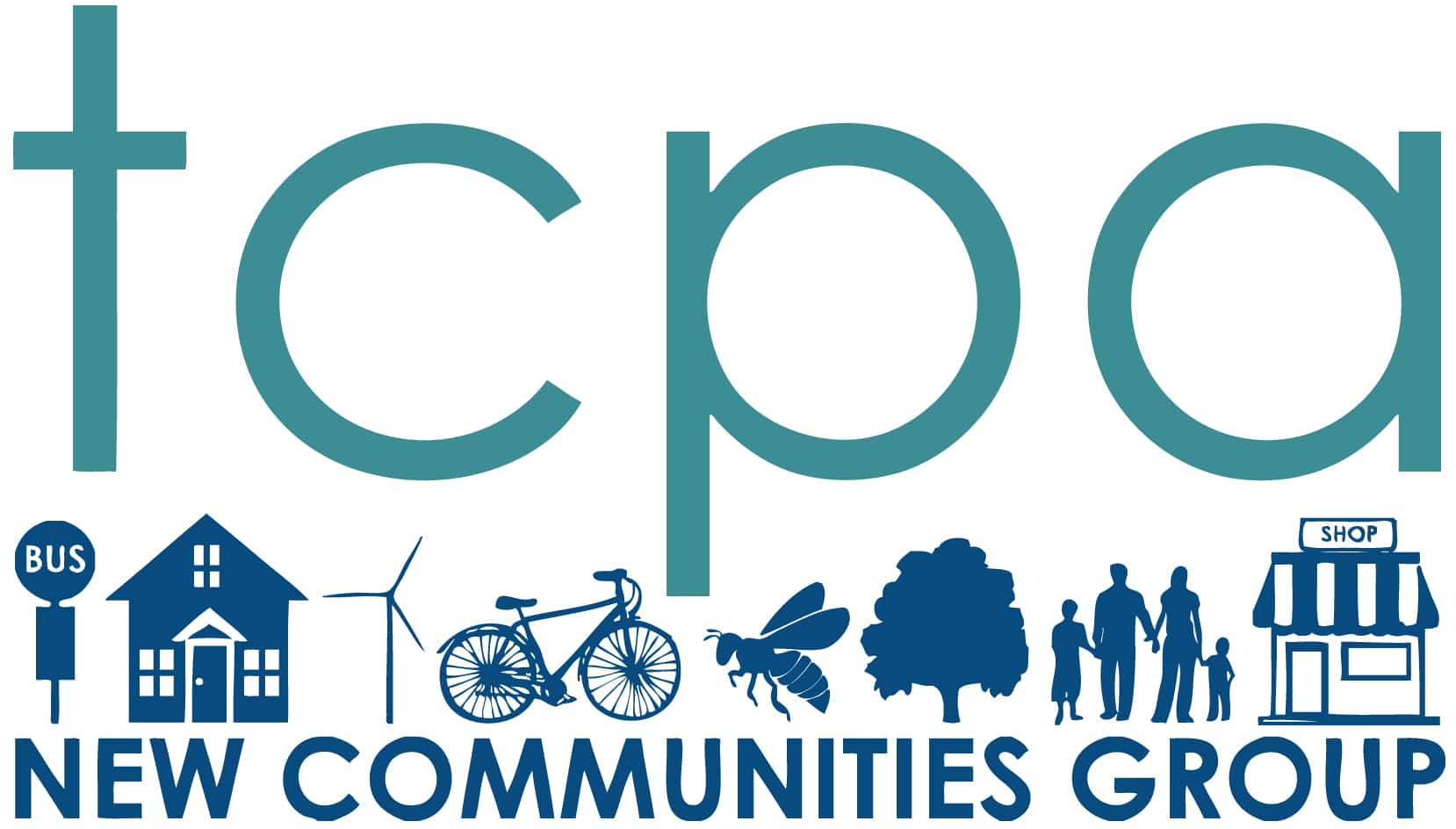 Please see the agenda below:
11:00
Welcome and scene-setting from the Chair
Katy Lock, Director of Communities, TCPA
11:10
Overview of TCPA White Paper
Dr Hugh Ellis, Director of Policy, TCPA
11:25
Response from local authority representative
Cllr Barry Wood, Leader of Cherwell District Council
11:35
Response from private sector representative
Hollie Heavens, Associate Director – Planning and Acquisitions, Lands Improvement
11:45
Discussion/responses from attendees
12:10
Summary and next steps from the Chair
Katy Lock, Director of Communities, TCPA
12:15
Session close