We are campaigning to transform the way the built environment is regulated
Too many homes and neighbourhoods built today undermine residents' health and wellbeing. Standards for new homes and places are fragmented, complex and do not guarantee that all new homes provide for residents' basic human needs, such as access to green space and local services, and clean air.
Some homes built through Permitted Development even lack access to natural light, and thousands more have been built in office parks and industrial estates. These truly are 'slums of the future'. The TCPA commissioned photographer Rob Clayton to capture some of the realities of 'homes' created through Permitted Development Rights for the photobook 'These are homes' .
A national campaign
Working with Lord Nigel Crisp (a cross-bench peer and ex-Chief Executive of the NHS) the TCPA have developed the Healthy Homes Bill (and Healthy Homes amendments to the Levelling Up and Regeneration Bill). This legislation will simplify the regulation of the built environment and end the creation of unhealthy homes by introducing legally binding Healthy Homes Principles. We are calling on government to amend or bring forward new legislation to make its key provisions law.
A local campaign
The TCPA are working with councils and communities to explore different ways the Healthy Homes Principles can be used as a framework for improving the quality of new developments in their area. The project will build capacity through tailored support; secure control over the quality of development despite deregulation; and enable housing development as a tool for meaningful levelling up.
See which businesses, charities and organisations support our Healthy Homes Principles
Blogs in support of Healthy Homes
Since its launch, the Healthy Homes campaign has attracted support from businesses, charities and organisations, endorsing our Healthy Homes principles.
Click here to read some of their blogs in support of the campaign.
Frequently Asked Questions
The Healthy Homes Campaign
What is the aim of the campaign?
The Healthy Homes campaign aims to transform the way that the built environment is regulated to ensure that all new homes promote the health and wellbeing of their residents.
Who funds and manages the campaign?
The Healthy Homes campaign is managed by the Town and Country Planning Association (TCPA), in partnership with Lord Nigel Crisp, cross-bench peer and ex-Chief Executive of the NHS. The campaign is supported by the Nationwide Foundation.
How will this campaign create healthy homes?
The TCPA and Lord Crisp have developed the Healthy Homes Private Members Bill, which is currently moving through parliament (see below). We are also proposing amendments to the Levelling Up and Regeneration Bill.
If made law, the bill would introduce legally binding Healthy Homes Principles. These define what we mean by a 'Healthy Home' and lay out the basic standards we should expect of all new homes. They are scientifically robust, common-sense and universally important. They go far further than current policy and guidance (see below).
The TCPA is also working with local councils and communities to offer tailored support on how they can secure greater control over the quality of development in their area.
The Healthy Homes Principles
Aren't the Principles already covered by building regulations and planning policy and guidance?
Building regulations do not cover many of the key aspects of a healthy home. They tend to emphasize safety but not health promotion. This is particularly the case for aspects that do not concern the fabric of buildings, such as connectivity and access to green space. Planning policy and guidance, meanwhile, is often too weak, or too easily misapplied.
More generally, the government's approach to securing decent homes and communities is fragmented and spread across building regulations, planning, the health and safety regime, and a variety of legislation. These 'requirements' are highly variable. The recent review of the Decent Homes standard could potentially address some of the worst issues in the Private Rental Sector and poor quality homes. However, it would not provide a comprehensive set of health requirements, including regarding climate resilience (e.g. from overheating and flood risk), access to amenities and transport, limiting indoor and ambient air pollution, safety from crime and fire.
In contrast, the Healthy Homes Principles cover all relevant aspects of homes. The Healthy Homes Bill embeds them in primary legislation and requires that the Secretary of State for Levelling Up, Homes and Communities ensures that all relevant policy and guidance for which they are responsible contributes to the delivery of the Principles. By applying to the Secretary of State, not to policy, the Principles cut across and join up regimes for regulating the quality of the built environment which are currently disjointed.
The Healthy Homes Bill also includes a duty on local planning authorities to plan for affordable housing needs, to secure the long term health, safety and wellbeing of residents. This recognises the adequate provision of genuinely affordable housing is vital to help people to thrive in their communities.
Some Principles require cross-sectoral and cross-government action. Is this a barrier to implementation?
While cross-departmental coordination in Westminster has been poor for decades it is, quite simply, impossible to build genuinely Healthy Homes without it. Housing policy, environmental policy, health policy, transport policy, and economic policy must all be coordinated, and deployed via effective planning. A lack of coordination is one of the reasons why many new homes are of such poor quality.
That is why the Healthy Homes Bill is deliberately designed to facilitate and require engagement between government departments.
The Healthy Homes Private Members' Bill
What is a Private Members' Bill?
Private Members' Bills are introduced by parliamentarians who are not government ministers. More information can be found here.
What stage is the Bill up to and what happens next?
The Healthy Homes Bill originated in the House of Lords.
Its second reading, when Lords debate the key principles and main purpose of a bill, was on 15 July 2022, and you can find a transcript here.
A transcript of its 5 December 2022 committee stage, when Lords have a chance to give more detailed scrutiny, can be found here.
The Bill received its third reading in the Lords (June 2023). In October 2023, the government unfortunately defeated Lord Nigel Crisp's revised amendment to place a duty on the Secretary of State to promote Healthy Homes. This is despite an overwhelming body of evidence that has shown the current policy is not delivering the decent and well-planned homes this country so urgently needs.
Who in parliament has supported the Bill?
During the second reading of the Bill, representatives from all the political parties declared their support. Key speakers included: Lord Blunkett (Labour), Lord Young of Cookham (Conservative), Baroness Bennett (Green), Lord Stunell (Liberal Democrat), Baroness Prashar (Crossbench) and Lord Best (Crossbench).
Supporting the Campaign
How can I support the campaign as an individual?
You can follow the campaign's progression via our quickfire updates (sign up here).
It is also important to engage in conversations that underline the connection between health and housing, whether it be with politicians, community groups, or even friends and family.
If you are part of a community group or other organisation that you think could be interested in adopting or supporting the Principles, please see below.
How can my organisation support the campaign?
Any organisation can support the campaign by endorsing the Healthy Homes Principles and calling for them to be introduced. And, depending on what type of work your organisation does, you may be able to actively implement them.
For example, if you're a developer, you should ensure that you deliver homes that comply with the Healthy Homes Principles. If you work in or lead a local authority, you could ensure that your policy aligns with them.
If you're interested in supporting the campaign, get in touch with Sally Roscoe at Sally.Roscoe@TCPA.org.uk.
As a local authority, how can we implement the Healthy Home Principles in a meaningful way, and does the TCPA offer support?
The TCPA are working with councils and communities to explore different ways the Healthy Homes Principles can be used as a framework for improving the quality of new developments in their area.
As part of this, the TCPA are delivering free online and in-person workshops to officers and members who want to adopt the Principles, deliver the Principles, or generally explore how they plan for healthier homes and places.
If you are interested, please contact: HeathyHomesAct@tcpa.org.uk.
Are there examples of places that have already adopted the Principles?
The TCPA are working with several local authorities, town councils, and combined authorities to adopt the Principles in policy, and are providing training to deliver the Principles on the ground.
Several local authorities and place-based groups are endorsing the Principles. These include: Arun District Council, Heredfordshire Council, Hertfordshire Local Enterprises Partnership, Lewis District Council, London Borough of Hounslow, Norwich City Council, and Scarborough Borough Council.
How are you working with house builders to get them to adopt the principles?
Many developers and consultants have already focus on investing in the quality of the homes that they are building. For example, the Federation of Masterbuilders, Skyroom, Places4People and UK Green Building Council have already signed up to the campaign.
Healthy Homes are an attractive premium that are widely appealing and reassure customers that their long-term health is prioritised by their housing developers. The Healthy Homes Principles level the playing field to ensure that quality standards are met.
Why Healthy Homes are a Priority
In a period of uncertainty and economic turmoil, are Healthy Homes a priority?
We believe that everyone, regardless of their income, should have a right to a home that supports their health and wellbeing. In addition, there are strong economic arguments for Heathy Homes.
People can be more productive if they have the springboard of a Healthy Home. As we saw during the Covid-19 pandemic, high quality housing can improve people's resilience to external shocks.
Building quality homes to begin with saves the costs that arise from retrofitting. To meet acceptable standards, we already need to retrofit many of our homes to meet climate and energy efficiency regulations. We can either do it now or more expensively later. Indeed, the government's decision to scrap the Zero Carbon Homes policy, that was set to be implemented in 2016, cost the occupants of new homes built up to 2019 more than £200 per year on missed energy savings according to a report by the Energy and Climate Intelligence Unit;
Poor quality housing is costing the NHS £1.4bn a year, while the wider societal costs of leaving people in poor-quality housing are approximately £18.5bn a year (BRE, 2021);
Economic inactivity in the UK has increased by around 700,000 people since before the pandemic. The main reason for economic inactivity for 50-69 year olds in the second quarter of 2022 was ill health (Health Foundation, 2022), something which our living environments and homes have a powerful role in determining;
Meeting the objectives of the Healthy Homes campaign also coincides with meeting many of the government's targets in areas such as:

Addressing health inequalities as a part of the 'Levelling Up' Agenda
Climate Change
Investment in infrastructure
Improving public transport.
What about poor quality existing housing? Doesn't the focus need to be on retrofitting and improving the existing housing stock?
This campaign focusses only on new housing because it seeks to fix a challenge before it arises. And even in focusing only on new homes, the Bill has the potential to affect thousands of people's health outcomes on a yearly basis. Indeed, the government has a target for 300,000 homes to be built each year in England.
This campaign is also an 'entry point' to fixing housing challenges and the planning system more widely, and to promote the retrofit of existing housing. This is both in terms of local priorities and experience, and legal concepts and principles.
Why not focus on boosting the economy instead, since wealthier people can afford better homes?
While wealthier people do have more choices in the market, it is impossible for everyone to achieve the level of affluence that is required to afford these options. Not everyone can be wealthy, and many thousands of people have no say over the homes in which they live.
Will this make homes more expensive?
If the government introduces the Healthy Homes Principles into regulations, policy, and law, and universally applies them to all new homes, they will not only hold housebuilders more accountable for the quality of the housing they produce, but also create a level playing field for the whole industry. This would create stability over the long-term, which allow the market to adapt and innovate.
Any increases in build costs that arise will be reflected in the price developers will pay for land.
Join
Sign up to receive news, analysis and updates from the Healthy Homes campaign.
Learn
Access the Healthy Homes resources, including blogs and reports.
Connect
We can help you implement the Healthy Homes Principles in your area.
---
The Healthy Homes Campaign is supported by:

---
This briefing outlines a compromise Healthy Homes amendment during the ping pong stage of the Levelling Up and Regeneration Bill.
We invite peers to support the amendment, as the last chance to get any reference to the positive promotion of health and wellbeing in the Bill.
This September-October 2023 issue of Town & Country Planning contains a special section on the Healthy Homes Campaign, including an update on the campaign's progress in influencing the Levelling Up and Regeneration Bill, and an interview with Lord Nigel Crisp and Policy Director Hugh Ellis.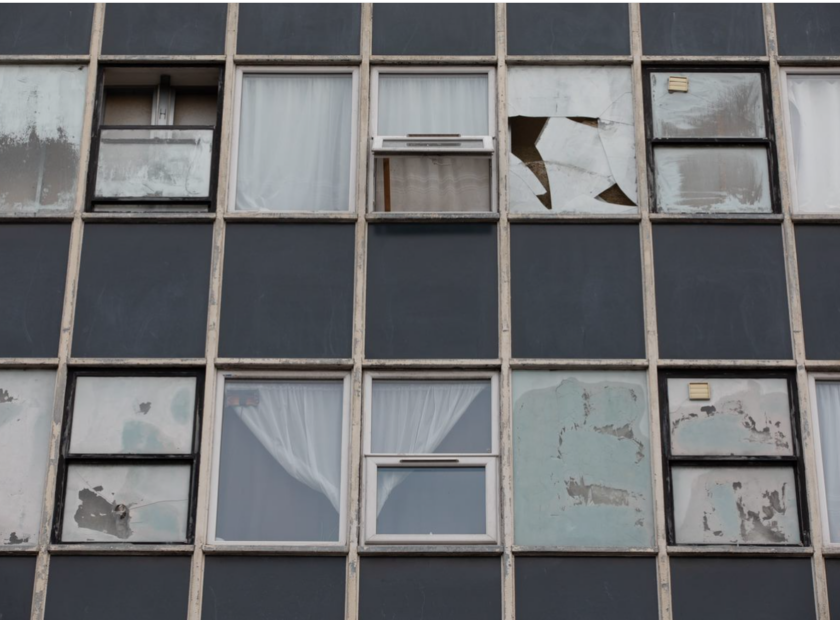 This response outlines why TCPA is strongly opposed to the radical deregulation of the planning system proposed in this Government consultation.
A helpful infographic explaining the Healthy Homes Principles.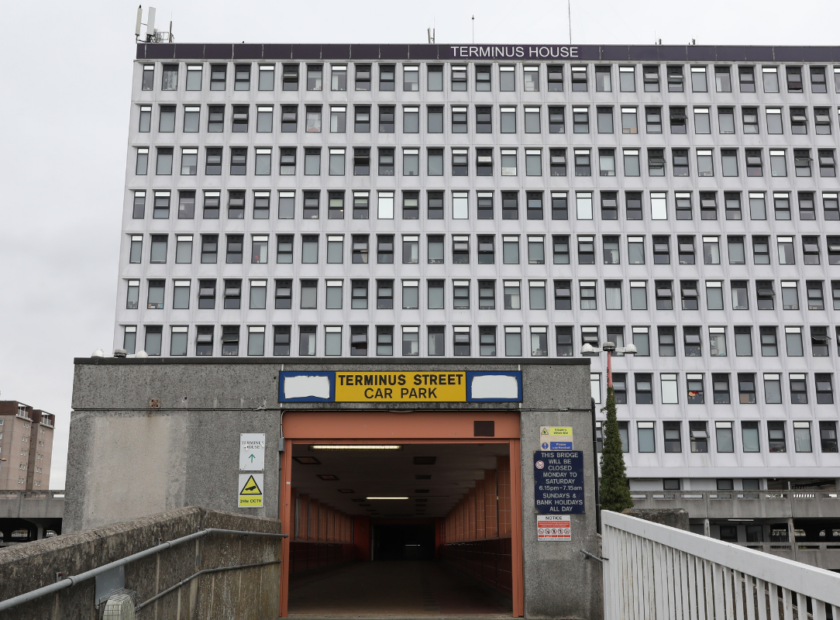 As a part of our Healthy Homes campaign, the TCPA commissioned photographer Rob Clayton to capture some of the realities of 'homes' created through Permitted Development Rights (PDR).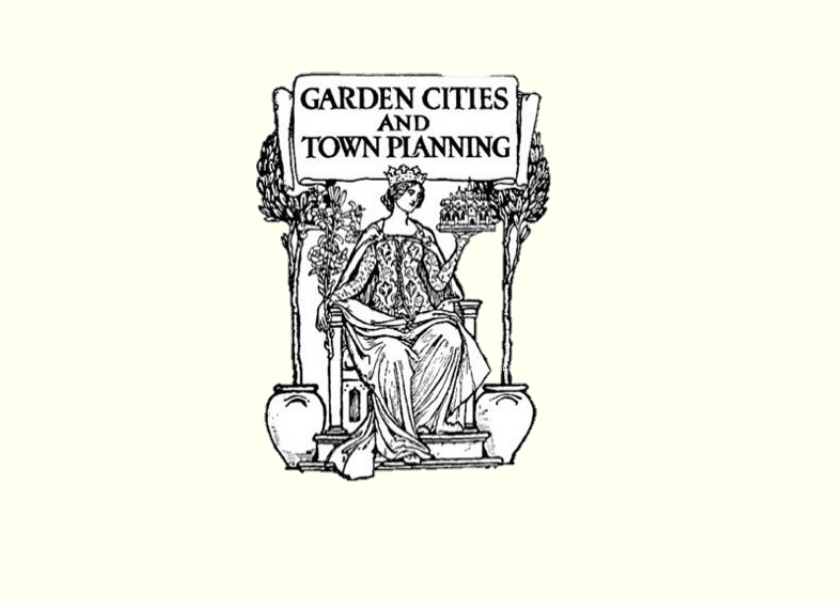 Healthy Home Bill documents with explanatory notes