The TCPA is the secretariat for the All-Party Parliamentary Group (APPG) on New Towns, which has been set up to celebrate the contribution made by the UK's New Towns and to highlight the challenges they face.
The initial objectives of the APPG are to:
Change attitudes to New Towns and gain increased recognition for them.
Make the case for investment in the regeneration and renewal of New Town infrastructure and other issues that specifically apply to New Towns.
Positively help shape future government policy.
The Chair of the APPG is Dr Lisa Cameron MP, Member for East Kilbride, Strathaven and Lesmahagow. Other current Officers and Members include: Lord Richard Best (Co-Chair); Lucy Allan MP, Member of Parliament for Telford (Vice-Chair), Andy Carter MP (Officer); Ashley Dalton MP (Officer); Iain Stewart MP (Officer); Baroness Taylor of Stevenage (Officer).
As secretariat, the TCPA holds the following responsibilities:
Administration and communications support for the APPG
Expert advice on content and APPG programme
Organisation of and administrative support for APPG events
Managing other APPG outputs such as research and guidance
Click here to read Secretary of State for Housing Sajid Javid's speech from the 2017 launch of the APPG on New Towns.
If you would like to know more about the APPG on New Towns, please email NewTownsAPPG@tcpa.org.uk or follow the New Towns APPG on Twitter @NewTownsAPPG.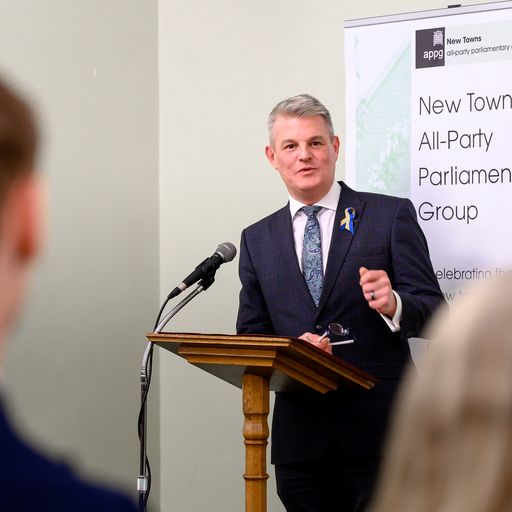 ---
All events are supported by the Lady Margaret Paterson Osborn Trust.

---
TCPA New Towns Network
Following on from the research project New Towns & Garden Cities: Lessons for Tomorrow, and in the context of government's renewed interest in New Towns and the New Towns Act, in 2016 TCPA held a series of roundtables across the United Kingdom with the New Town authorities to understand how to raise the profile of the New Towns and understand their specific renewal needs and promote their growth opportunities.
The roundtables were held in Warrington, Edinburgh, Belfast and Milton Keynes and provided an opportunity to:
share experience of growth and renewal opportunities and challenges in new towns across the UK.
discuss how the new towns can best be celebrated and their specific needs and opportunities recognised by government.
explore the opportunity for and potential remit of a new towns group – a network of new town local authorities.
provide new town authorities with an update of current government interest in new towns legislation.
Full details of the TCPA New Towns Network and further events will be available on this website soon.
Please contact Katy Lock for further details (Katy.Lock@tcpa.org.uk or on 0207 930 8903).
Please contact Katy Lock for further details.